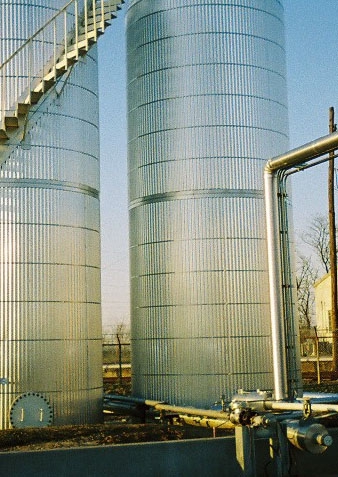 The Website Policies and Terms & Conditions may be changed or updated occasionally to meet the requirements and standards. Customers' are encouraged to frequently visit these sections in order to be updated about the changes on the website. Modifications will be effective on the day they are posted.
We respect your privacy and have developed a detailed Privacy Policy that is incorporated into these Terms. Please take the time to read our Privacy Policy.
By agreeing to these Terms, you are also accepting the terms of our Privacy Policy.

You should be aware that when you click certain links on our website or within our app you could be directed to other companies' properties outside of our hosted environment where the information collected is outside of our direct control.

The privacy policy of the third parties' properties or applications will govern the information obtained from you by these third parties in those contexts.
All credit/debit cards details and personally identifiable information will NOT be stored, sold, shared, rented or leased to any third parties.
Some of the advertisements you see on the Site are selected and delivered by third parties, such as ad networks, advertising agencies, advertisers, and audience segment providers.
These third parties may collect information about you and your online activities, either on the Site or on other websites, through cookies, web beacons, and other technologies in an effort to understand your interests and deliver advertisements that are tailored to your interests.

Please remember that we do not have access to, or control over, the information these third parties may collect.

The information practices of these third parties are not covered by this privacy policy.
Source of information: Customers provide the name, address and telephone numbers of the person or company that receive our product. Contact details of the person who submit the order is also being given to us while ordering online. We also may get name and contact numbers through some references from an already existing customer, or some well-wishers.
Message that the sender convey to the recipient is given to us in writing through the online order form while sending the product. Message that is provided by the sender while filling the order form only will be given to the recipient, exactly the same way.
Information kept confidential: Details about sender are kept confidential and never shared with anyone else. Message is pasted to a greeting card and enclosed in envelop so that it goes directly to the recipient. No other person on behalf of the sender or recipient will be provided any information related to a particular order.
We use information: To provide our service we may use the information we collect and host for the following general purposes:
To provide customer services, including to create and manage user accounts, to resolve technical difficulties and to enable features;

To customize offers and experiences,

To monitor general and individual user activity, such as keyword searches, postings and transactional activity, and to manage traffic on the Website;

To contact our users, including for service matters, customer care or permitted marketing communications via any available communications channels;

To undertake research initiatives and to perform analytics to improve our services;

To enforce our Terms of Use including to combat fraud and abuse. We may retain information that we collect and observe on our network only for as long as is required to fulfil the above business objectives.
Information provided in payment system: Credit card numbers are masked in the payment gateway and are not shared with us.
Name of the card holder, billing information, and email ids are only being known to us when a customer makes a purchase online.

Payment details given while buying for delivery are not disclosed to the recipient.

Only the message written inside the message box goes to the recipient.
Name of the card holder may be different from the name of the person who submits the order.
Payment information is never shared with anyone else.
IP Address, Cookies & Mobile Identifiers: We may collect certain information through technology like cookies, pixels and local storage (like on your browser or device).
Cookies are small text files that store information on your computer, mobile phone or other device locally.

Pixels are small images that are part of codes on webpages that do things like allow another server to measure viewing of a webpage and often are used in connection with cookies.

The code trackers if and when (and on which page) a pixel is loaded to indicate that a user has engaged with a specific screen or portion of a screen.

With the help of cookies, the web server can save, for instance, preferences and settings on the user's computer, mobile phone or other device which are then automatically restored on the next visit. Or to put it another way, the cookies are used, among other things, to make the use of the site more user-friendly so that, for instance, you do not have to repeat the log-in process when you visit again.

We use both persistent cookies and session cookies. Persistent cookies remain on your computer for a longer period of time, session cookies are automatically deleted when the browser window is closed.

We may allow third parties such as advertising or analytics providers to collect information using these types of technologies directly on our website or from our mobile application.

The data that they collect is subject to the applicable privacy policy of those third parties.